Found: one orange tabby with white underbelly in the Marigny triangle late Sunday night.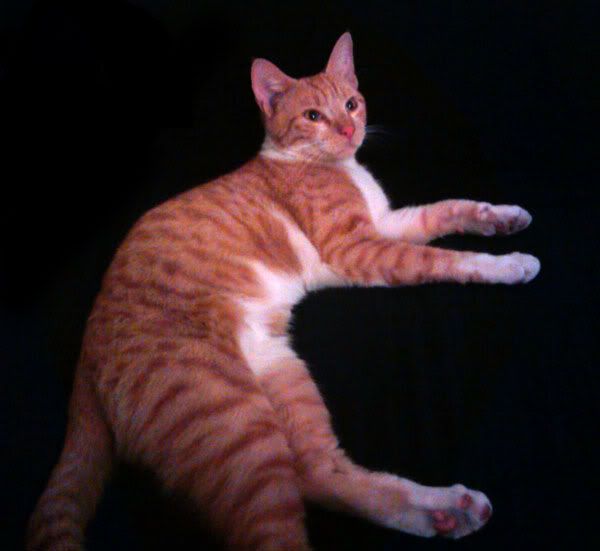 If this is your cat, you probably miss him like crazy. He is super cuddly, people-friendly, quiet and small. He seems to be between six months and a year old. He's been fixed, and his back claws have been obviously trimmed.
We're taking good care of him for you. He's off the streets, he has food and water and he seems happy. But he probably misses his family, wherever he came from.
If you or someone you know is missing a seriously kick-ass little cat-guy, respond to this ad and we'll make sure you are reunited.
(FYI- there are a few markings on this cat not shown in the photo which we will use to verify ownership)
Found Cat 3/29/09 (Marigny)